PJM Certification Prep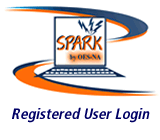 This online training series is designed for real-time system operating personnel who are required or desire to prepare for taking the PJM Certification Exam. The training course content includes:
An administrative overview to the PJM Certification program
An overview to control area concepts
A review of the PJM manuals that address Pre-Scheduling Operations, Control Center Requirements, Scheduling Operations, Dispatching Operations, Emergency Operations, Restoration, Generator Interconnections and Operations, and Transmission Operations
The series of modules is culminated with a multiple choice test reflective of the criteria defined in the PJM Certification exams content outlines for either Transmission or Generation.
Upon completion of this course, attendees now receive a free subscription to the appropriate PJM TEST TRAK© program - Transmission or Generation. Completion of PJM TEST TRAK© will reinforce material covered in the course and better prepare individuals for the testing experience!
This online course is intended for real-time system operators and support personnel who operate on the PJM RTO systems, are in direct communication with any PJM System Operator, or perform daily operations-related functions at the direction of the PJM System Operator during normal, emergency and/or system restoration situations.
The PJM Certification Prep Program includes the following online modules:
PJM Certification Overview


PJM Certification: Balancing Area Overview
PJM Certification: Pre-Scheduling Operations - PJM Manual 10
PJM Certification: Energy & Ancillary Services Market Operations - PJM Manual 11
PJM Certification: Balancing Operations - PJM Manual 12 Review
PJM Certification: Transmission Operation
PJM Certification: Emergency Operations - PJM Manual 13
PJM Certification: System Restoration - PJM Manual 36 Review
PJM Certification: Control Center and Data Exchange Requirements - PJM Manual 1 Review
PJM Certification: Generator Operational Requirements - PJM Manual 14 Review


PJM Certification Testing
PJM TESTTRAK (Transmission or Generation)

PJM Certification Prep Program Price: $1,300.00

NERC Continuing Education Hours:
TOTAL: 29.5 CEHs
Standards: 0.0 CEHs
Ops Topics: 29.5 CEHs
Sim: 0.0 CEHs
Course Overview || PJM Certification Prep Program Registration Form

---
Interested in the PJM Manual Review online training series which explores the PJM Manuals relevant to the PJM Energy Markets and Transmission Operations, but do no need the exam preparation components of this package?
Click here for information regarding the PJM Manual Series. These modules may also be enrolled in separately.
---