Generator Operator Restoration Training
As identified in the NERC Standard EOP-005, each Generator Operator with a Blackstart Resource shall provide a minimum of two hours of training every two calendar years to each of its operating personnel responsible for the startup of its Blackstart Resource generation units and energizing a bus. This computer-based training course addresses aspects related to the general responsibilities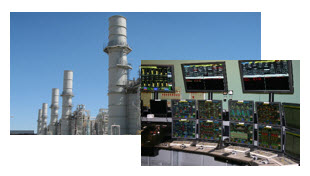 of Generating Operating Personnel in their role of supporting real-time operations with regards to system restoration. Topics covered in this online course include: History of Blackouts, Types of Blackout, Blackout Causes, NERC Responsibilities, Authorities, and Standards, Frequency and Voltage Control, Load Pick-ups, Synchronization of Islands, Generating Operating Personnel Responsibilities.
Module Objectives:
Explain the history of blackouts and their impacts on society
Identify the types of blackouts
Identify the causes of blackout events
Explain the responsibilities and authority of NERC
Identify the requirements of the NERC Standards for Restoration
Identify requirements and process for island synchronization
Describe restoration considerations from the NERC Restoration Reference Document
Identify the role of Generator Operating Personnel during a system restoration event
Each lesson area in this course is culminated with a review and a quiz. Individuals must attain a passing grade of 70% on each quiz in order to be awarded the appropriate NERC CEHs.
NERC Continuing Education Hours:
TOTAL: 2.0 CEHs
Standards: 0.0 CEHs
Ops Topics: 2.0 CEHs
Sim: 0.0 CEHs
Course Overview || Registration || Custom Bundle Registration
Registration Fee:
$70.00