PJM Manual Review Series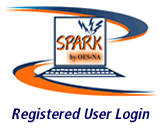 The PJM Manual Review online training series explores the PJM Manuals relevant to the PJM Energy Markets and Transmission Operations. The Energy Market manuals review the rules, procedures, and requirements for PJM Market & System Operations, in addition to PJM Members that buy, sell, schedule and deliver electric power through the Energy & Reserve Markets within the PJM region. The Transmission Manuals provide resources, guidelines and requirements for Transmission Operations and member companies within the PJM region, as well as, provide coordination information for PJM neighbors. The series includes the following modules*:
Balancing Area Overview
Pre-Scheduling Operations
Energy & Ancillary Services Market Operations
Balancing Operations
Transmission Operation
Emergency Operations
System Restoration
Control Center and Data Exchange Requirements
Generator Operational Requirements
These online modules are also part of the PJM Certification Prep package and can be purchased individually or as a series package.
* Updated to align with current PJM certification exams (5/2020)

PJM Online Series Price: $950.00


NERC Continuing Education Hours:
TOTAL: 29.5 CEHs
Standards: 0.0 CEHs
Ops Topics: 29.5 CEHs
Sim: 0.0 CEHs
Course Overview || PJM Online Series Registration Form || PJM Online Individual Module Registration Form