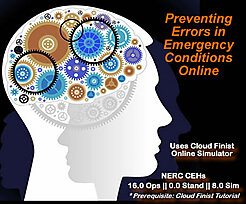 Public Courses
OES-NA offers a wide variety of publicly offered courses throughout North America. These courses are open to all who wish to attend and are intended to provide system operating personnel with the knowledge necessary to maintain the reliability of the electric system. OES-NA develops new courses based on feedback received from participants. Courses currently offered by OES-NA include: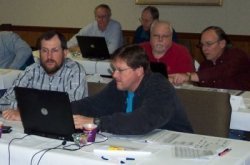 Communication, Critical Thinking, and Restoration

Congestion Management

Decision Making Skills for System Operators

Emergency Identification and Mitigation

Emergency Operations: Thinking Our Way Through!

Emergency Response & Reporting

ERCOT Certification

Generation Operations

Meeting the Daily Challenge

NERC Certification

PJM Certification

Preventing Errors in Emergency Conditions

Restoration: Planning, Assessing, and Implementing

Switching & Clearances

Train the Trainer

Train the Trainer: Performing a JTA and Meeting PER-005

Transmission Operations

Transition to Supervisor

Voltage Control
Registration fees for all public courses must be paid in full by either check, Visa, MasterCard, AMEX, Discover or Diners Club cards by the registration deadline prior to the start of class.
Click on any of the course titles on the left to access full course overviews, location and date information, and registration forms.
Public Course Cancellation Policy